Getting people involved in major change processes without using power.
The Switch change model offers 9 strategies to change human behavior without using power. How do you get your target group (team, department, organization, country) involved in the next step(s) in a change.
Dan Heath – You hear plenty of people complaining that people won't change because they're too lazy. Well, I'm here to stick up for the lazy people. In fact, I want to argue that what looks like laziness is actually exhaustion. The proof comes from a psychology study that is absolutely fascinating.
Switch is a book about change. Everyone has come up with something they would like to fix about themselves, whether it's to get in better shape, drink, and smoke less, make more money, or stop ruining dinners by being on the phone all the time.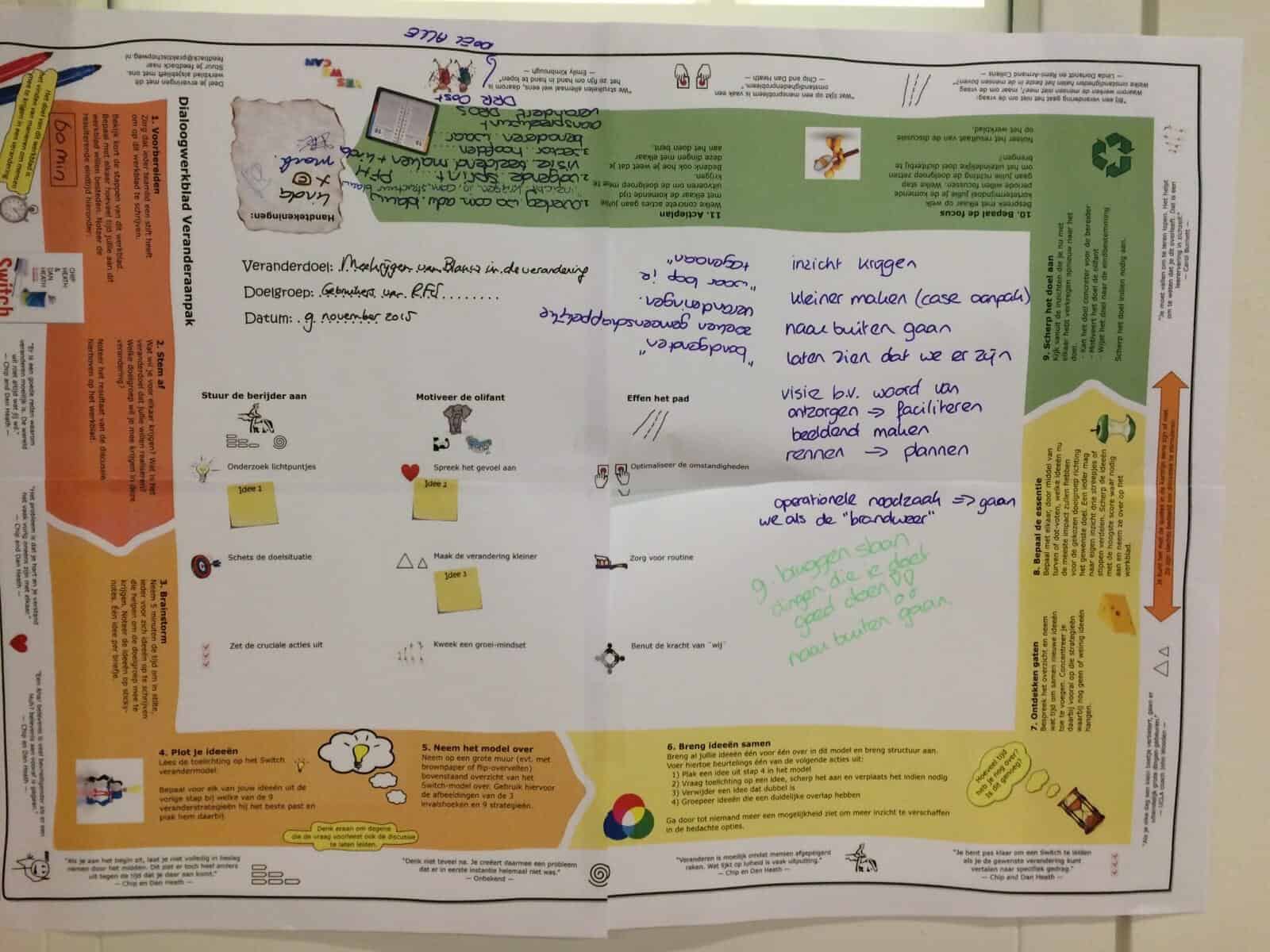 Place the dialogue worksheet on a table for the team members to sit around. 

In step 1 lay the manual for working with a worksheet. Make sure each team member has a marker.

Read the manual working with a worksheet if you have not worked with a worksheet before.

Go through the worksheet step by step, with the team members taking turns reading and facilitating a step.
Chip and Dan Heath describe the model of the elephant and the rider in their book Switch – Change When Change Is Hard.
You find more motivational techniques in our book Connective Teamwork (EN, NL). The book helps you set your team in motion with a practical 5-step plan and 20 teamwork techniques.
You can learn more about and practice this technique in our Connective Team Coach Training Course.