The aim of this technique is to focus more deliberately on shared values.
The team uses an analysis of current behavior to determine which values ​​receive the most attention. Then they look at which values ​​they find valuable in the future and how they will translate this into new behavior.
Paul Mitchell talks about turning values into behaviors.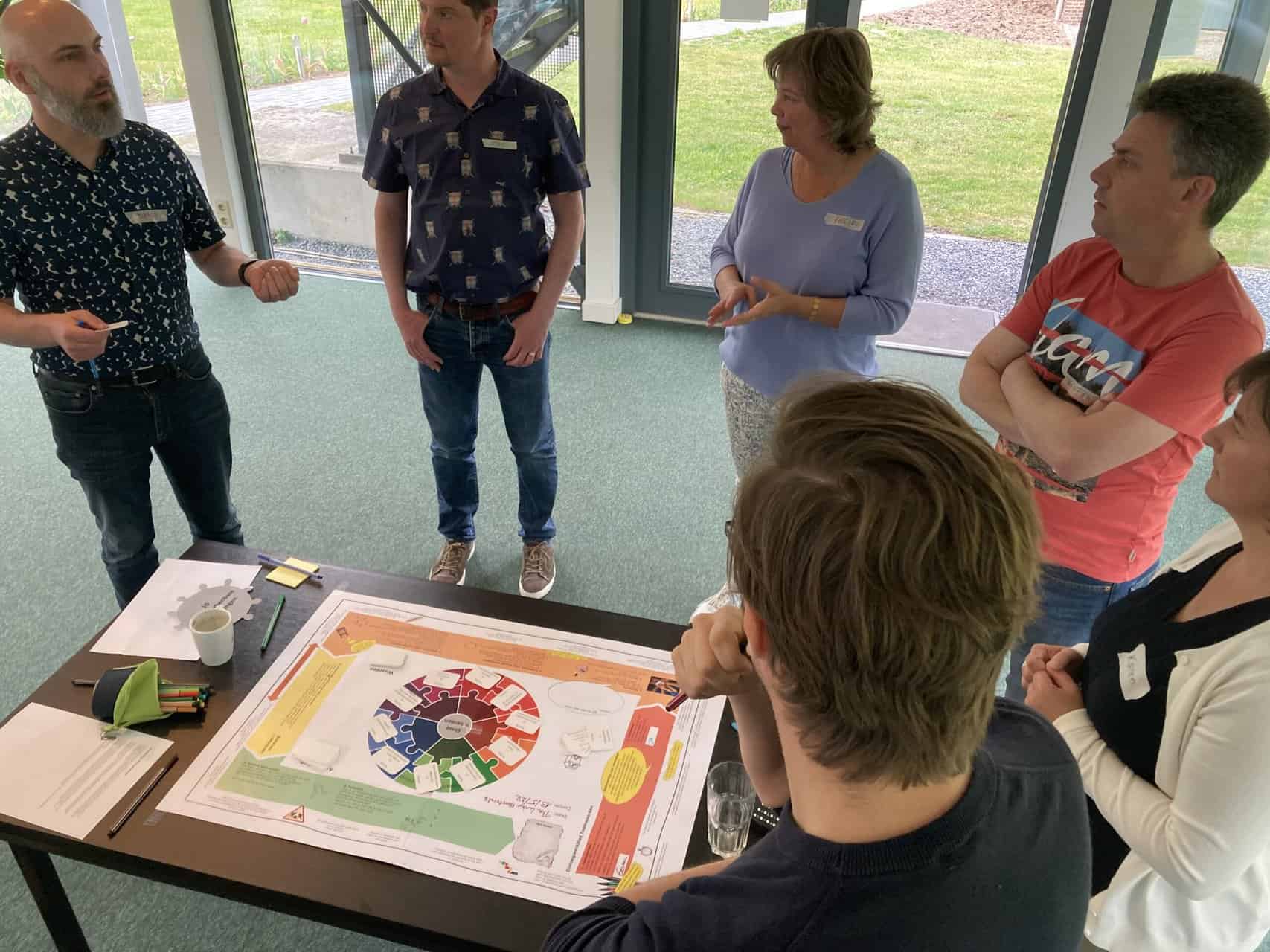 A dialog worksheet is available for this method. This worksheet helps a team to initiate a discussion about team values.
To prepare:

Place the dialogue worksheet on a table for the team members to sit around.

In step 1 lay the manual for working with a worksheet.

At step 5, place the scorecards together.

Make sure each team member has a marker.

Read the manual working with a worksheet if you have not worked with a worksheet before.

Go through the worksheet step by step, with the team members taking turns facilitating one question.
This technique is a nice addition to our book Connective Leadership (EN, NL, DE). The book helps you set your team in motion with simple visualizations and communication techniques.
You can learn more about and practice this technique in our Connective Team Coach Training Course.